History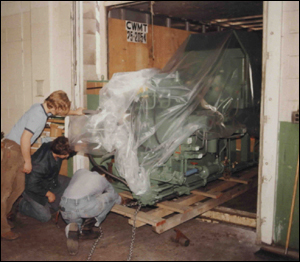 Anchor Tool & Plastic, Inc. was founded in 1968 by Ronald R. Rogers, the current president of the Nogales branch of the company. The company started out in the lower level of Golden Valley TV, in a 600 square foot space. Initially, the company purchased two Bridgeport mills, a grinder, a saw and a lathe and began to build molds. On the weekends, the company rented press time to produce parts.
Eventually, Anchor purchased their own press, a 125-Van Dorn for $14,950, followed by another used press and a punch press. This necessitated moving to larger, 2,400 square foot space. By this point, the company had six toolmakers, guys with names like Thurston, Rip, Lenny and Clumsy.
In 1972 Anchor moved to the current space in Golden Valley, which at the time was 7,500 square feet, and purchased a new 200-ton press. The plant was then expanded to its current size of 15,000 square feet by adding a front office. At this point, the company was producing a wide range of products for various companies: CB battery cases for the Alexander Company, computer parts for IBM, filters for Donaldson Companies, pacemaker parts for Medtronics, connecters for Omnetics, and new for 3M, Advance Machine and others.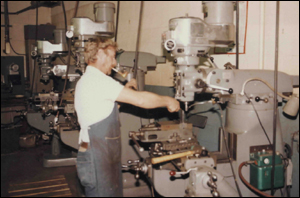 Eventually, the market for plastics in Minnesota declined and Anchor expanded outside of the region to new customers. For example: MIPCO Connecters in Florida, Honeywell, TRW (airbags), Dial Manufacturing, and General Instruments in Arizona. It was this interaction with General Instruments that lead to the opening of a new plant in Nogales, Mexico. The initial plant started at 27,000 square feet with 5 new presses and equipment. The initial issue with staffing in Mexico was that Anchor was the only molding facility in Nogales, so there were no experienced mold techs or toolmakers in the area. In order to solve this problem, groups of workers were brought to the Minneapolis plant for training, 4 people at a time.
The plant began producing cable boxes for Motorola and pumps for Dial Manufacturing immediately, making the investment a success almost immediately. The new plant continued to expand, with more than a dozen new presses, along with other new equipment, and began taking on assembly projects with ultrasonic welding, pad printing and other assembly techniques
In 2005, Anchor began molding and assembling center console parts for a major foreign automaker. The Mexico plant was expanded to 60,000 square feet and 75 new employees were hired and dedicated to the assembly of automotive components. In 2006, Anchor received another major assembly contract with a foreign auto company.
On December 31st, 2007, the Minnesota branch of Anchor Tool & Plastic, Inc. was purchased by Steve Rogers, Ron Rogers' son, to continue the tradition of excellence and growth. The location's name was changed to Anchor Plastics, Inc., but still continues to work closely with their sister company, Anchor Tool & Plastics, Inc., in the Mexico location.
With these new changes, there is one thing that will always remain the same - That is our guarantee to offer you the same great quality and service. Both Anchor Tool & Plastic, Inc. and Anchor Plastics, Inc. are continuing to diversify the types of customers and parts that they produce. We look forward to improving our process even more as we meet the challenges provided by the changing technological and business environment.